La surstimulation des signes qu'offre notre
environnement urbain.
Accumulation d'architectures, d'objets, d'images,
d'individus, de bruits...
Interpolations du regard
dans les rues animées
de Bruxelles, Paris et Amsterdam.
Jeu entre photographie et peinture.
Jets d'encre pigmentée sur toile.
Proposition of sensations given by the over-
stimulated signs of urban environment.
Mixtures of architectures, objects, posters,
people and noise...
The lines left after having walked around in
the moving crowd streets
of Brussels, Paris and Amsterdam.
A game between photography and painting.
Pigmented inkjets on canvas.
Urban fusion
2001
(130x70 cm)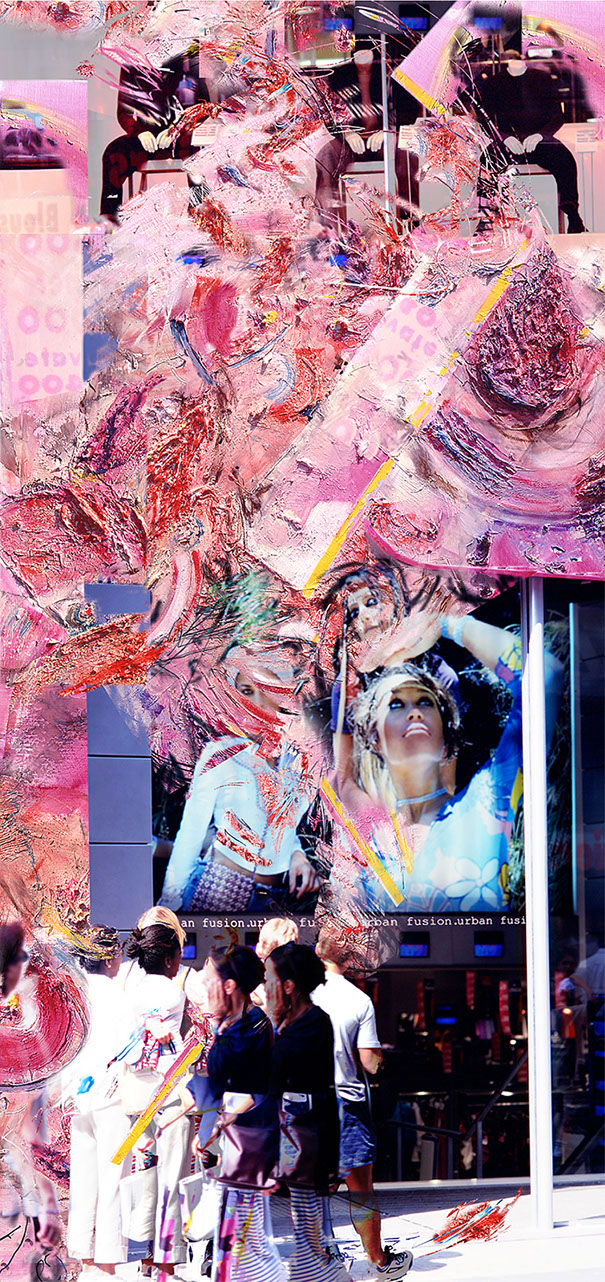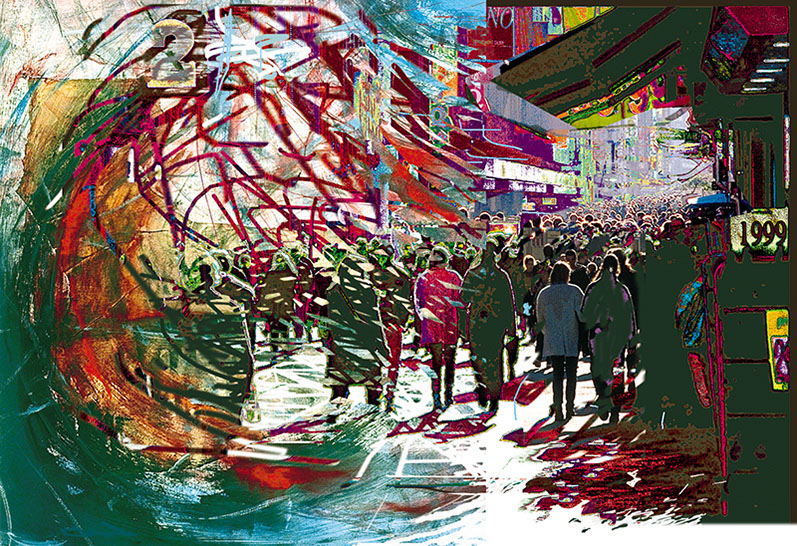 Street movie 2001 (2 pannels 84x158 cm/ 84x91 cm)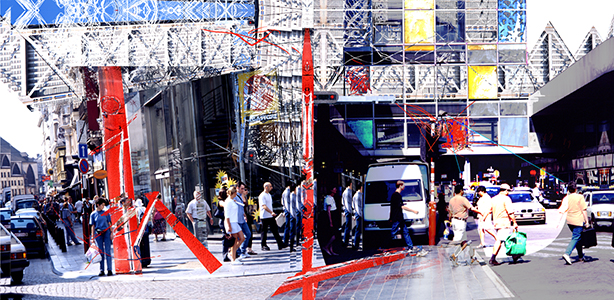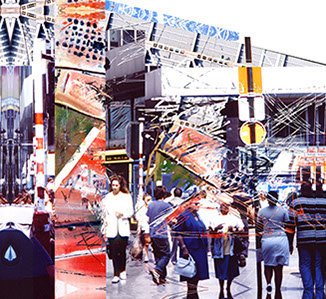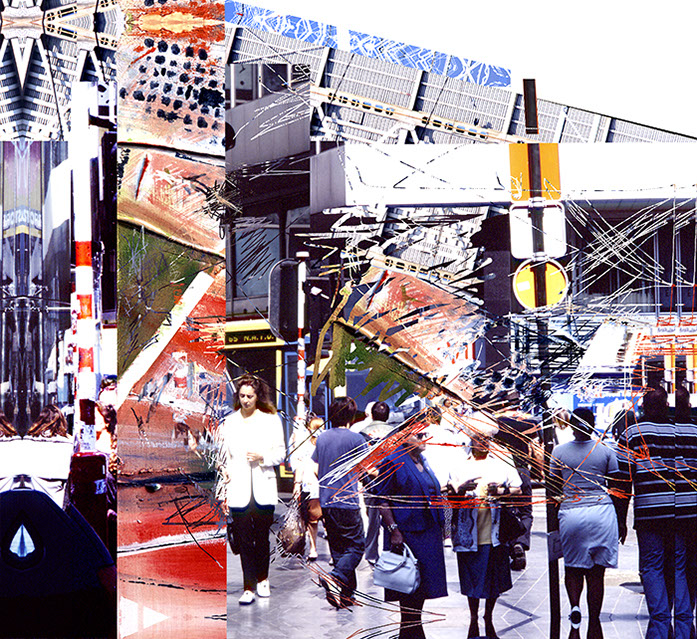 Crossing
2002
(100x91 cm)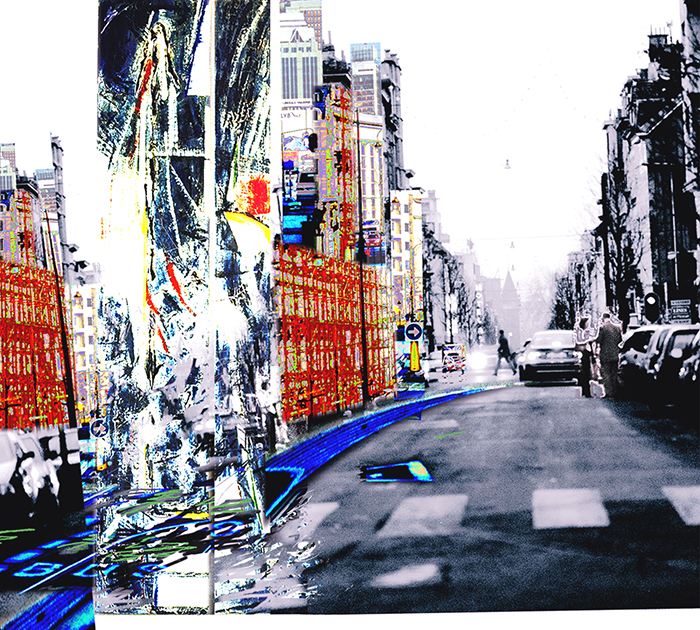 Vanishing
2001
(134x95 cm)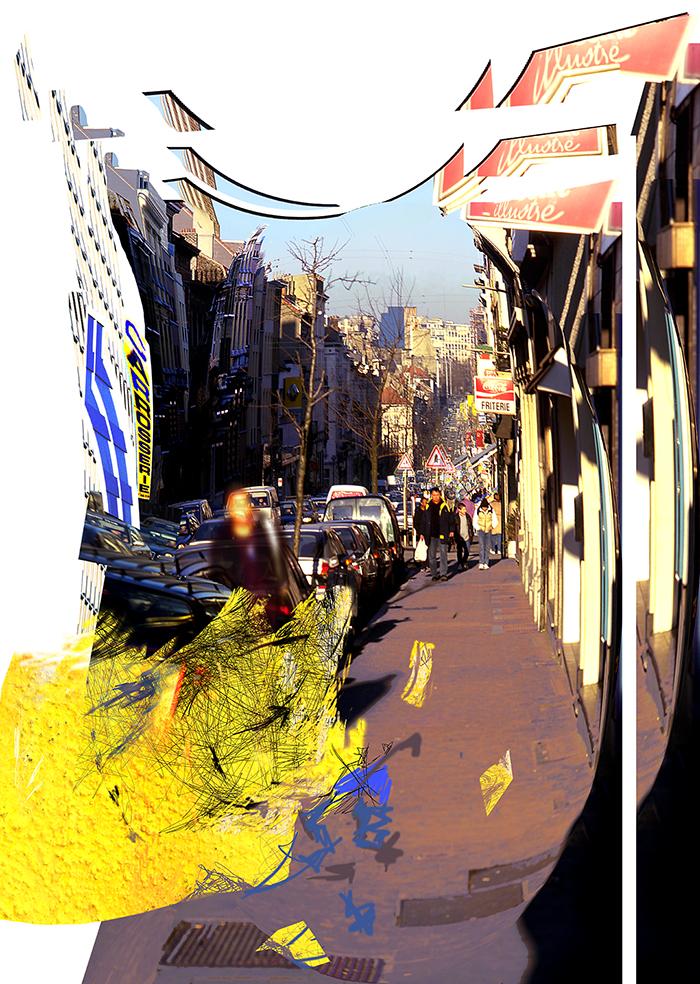 Looking for
2001
(78x88 cm)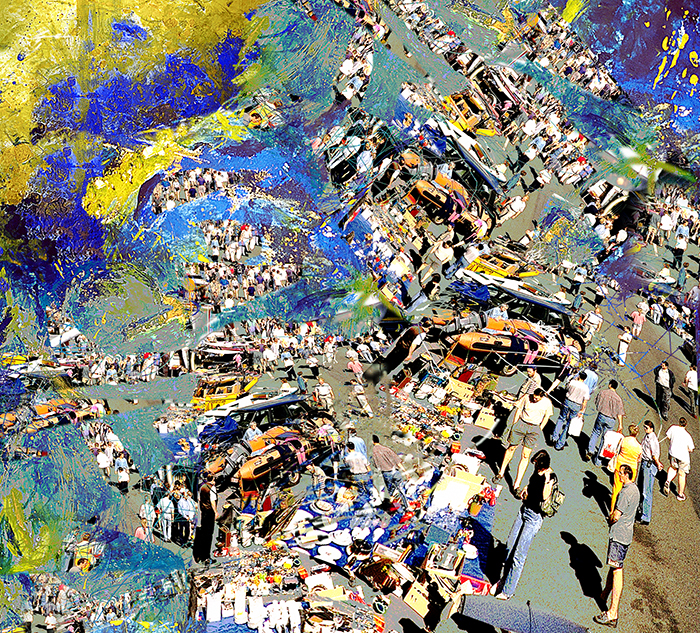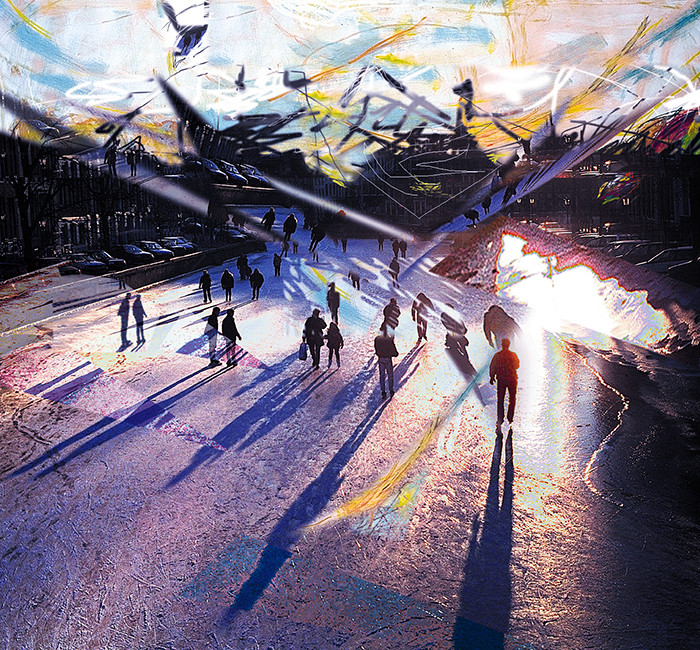 Auto-shopping 2002 (60x124 cm)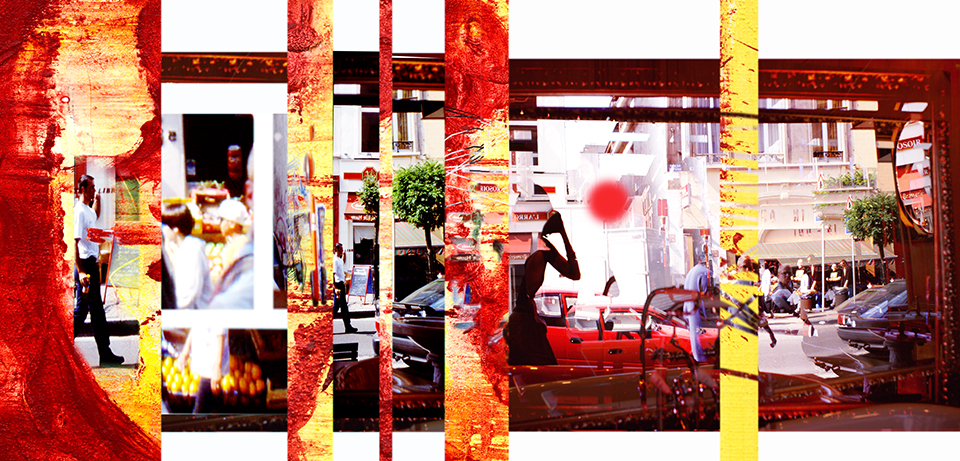 Bright-Night 2002 (50x118 cm)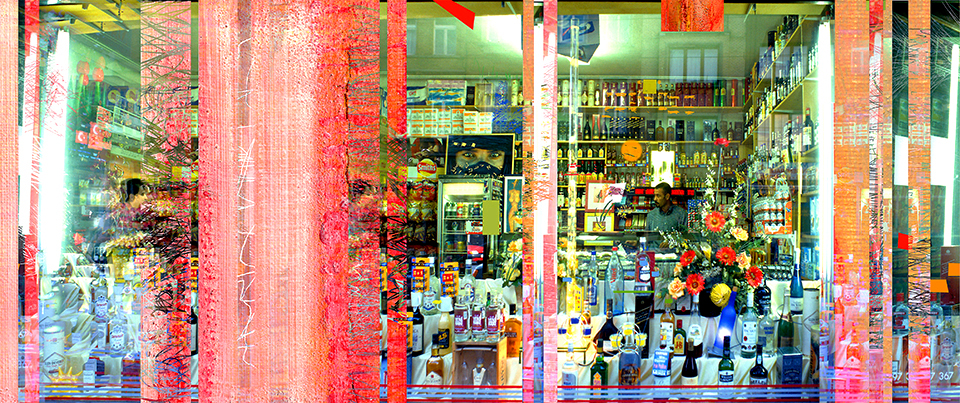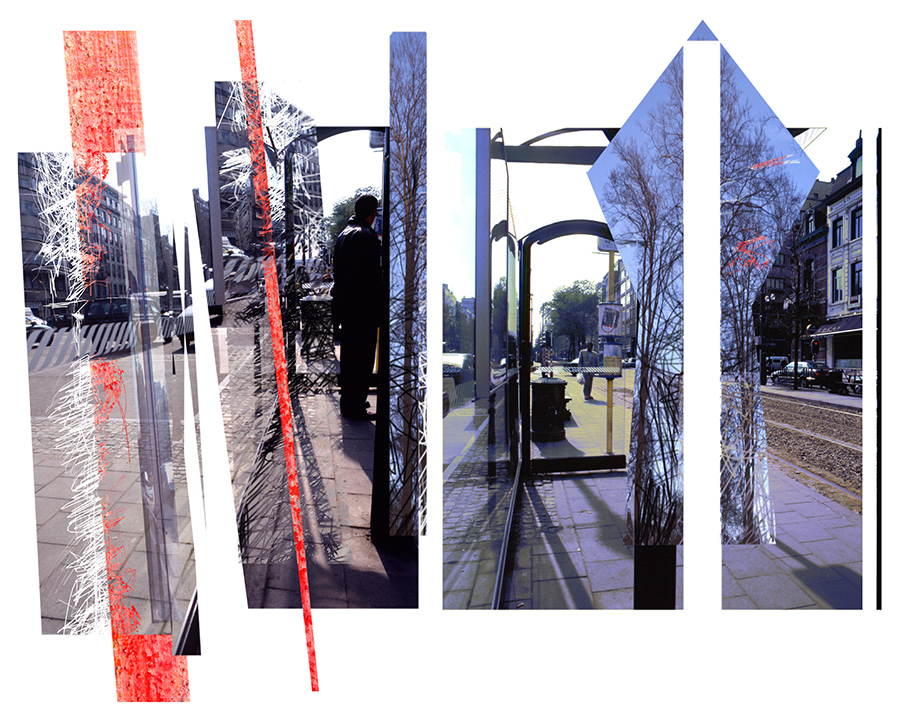 Following out
2002
(208x83 cm)