Bruxelles, Londres, Paris, Barcelone.
Lieux et "non-lieux":
espaces et moments de passage,
de compulsion consumériste
ou encore
de rencontres, de contestations,
de rêveries poétiques.
Entre le tag et le graffiti.
Jets d'encre pigmentée sur toile.
Brussels, London, Paris, Barcelona.
Places and "non-places":
fleeting moments and spaces, spots
of compulsive consumerism
or also
scenes of encounters, of protests,
and of poetic daydreaming.
Between tag and graffiti.
Pigmented inkjets on canvas.
Fripp-tag London 2007 (50x100 cm)
Under-wait London 2007
(90x32 cm)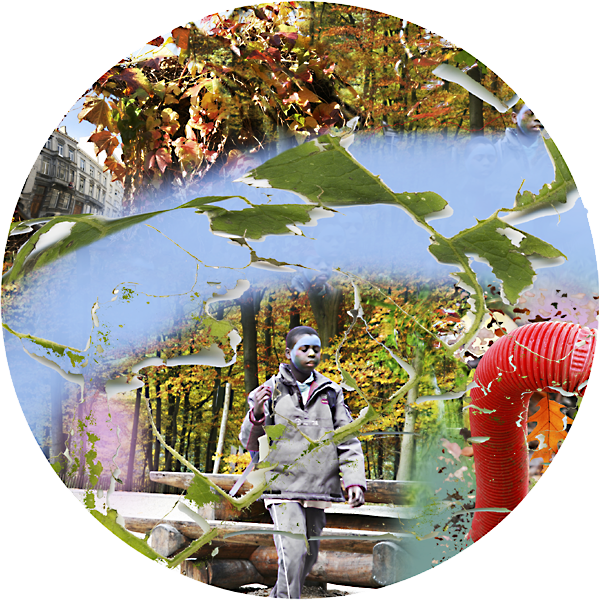 Out of time Brussels 2007
(diam.65 cm)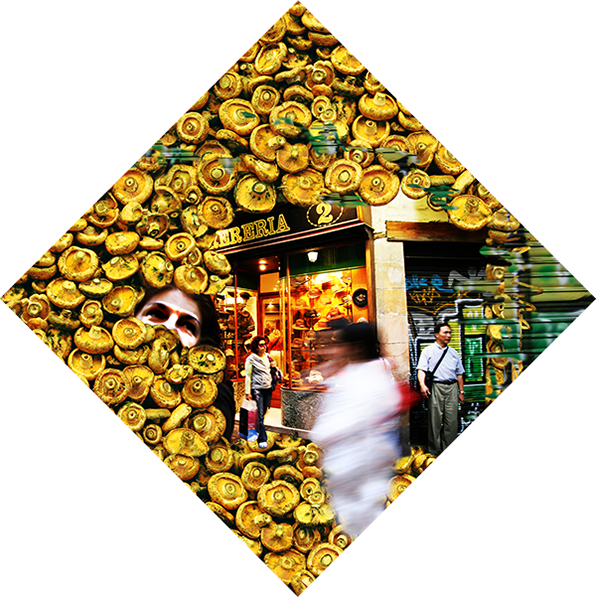 Hongo-tag Barcelona 2006
(50x50 cm)
Inox-vertigo Paris 2007 (40x200 cm)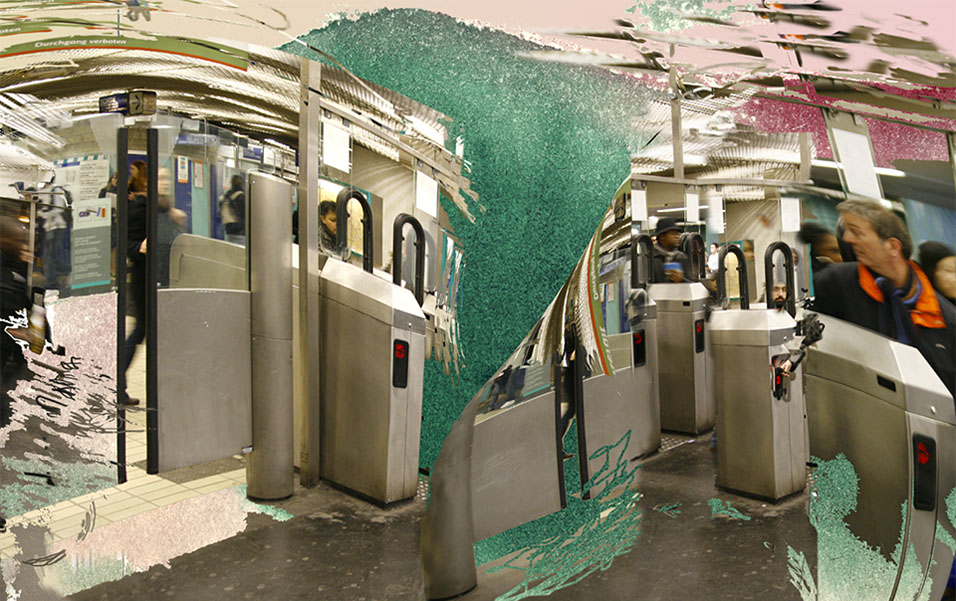 Sub-run Paris 2007 (50x150 cm)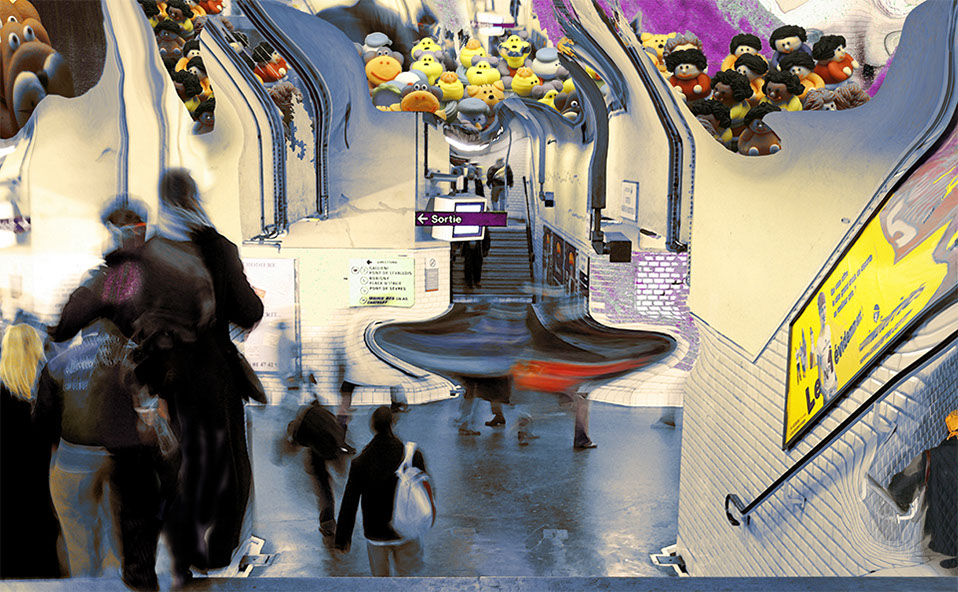 Installation view Brussels 2007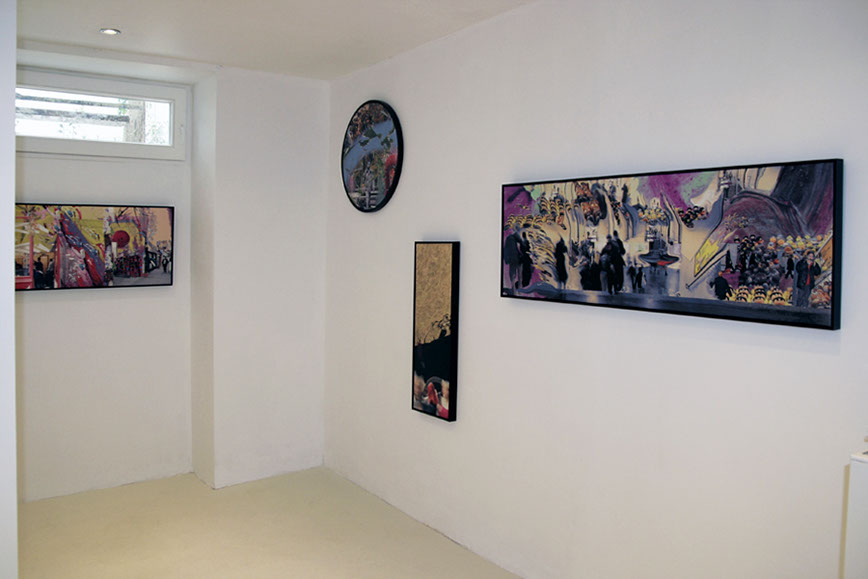 Protest-tag Brussels 2006 (80x144 cm)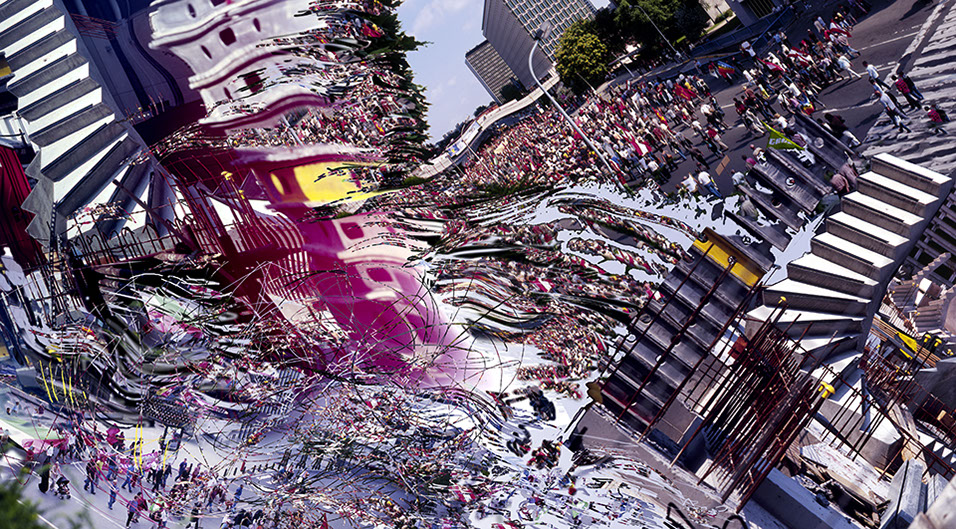 Catala-tag Barcelona 2006 (60x178 cm)