Les architectures industrielles.
Entre la fascination pour
cette incandescence lumineuse
et la sensation
d'une apocalypse imminente.
Entre le fantasme de l'infini
et l'effroi de la fossilisation finale...
Vision poético-politique.
Jets d'encre pigmentée sur toile.
Industrial architecture.
Between the fascination for
this luminous incandescent and
the sensation of
an imminent end-of-the-world.
Between Infinity fantasy
and the terror of the final fossilization...
A poetical-political vision.
Pigmented inkjets on canvas.
Emergency 1
2014
(190x95 cm)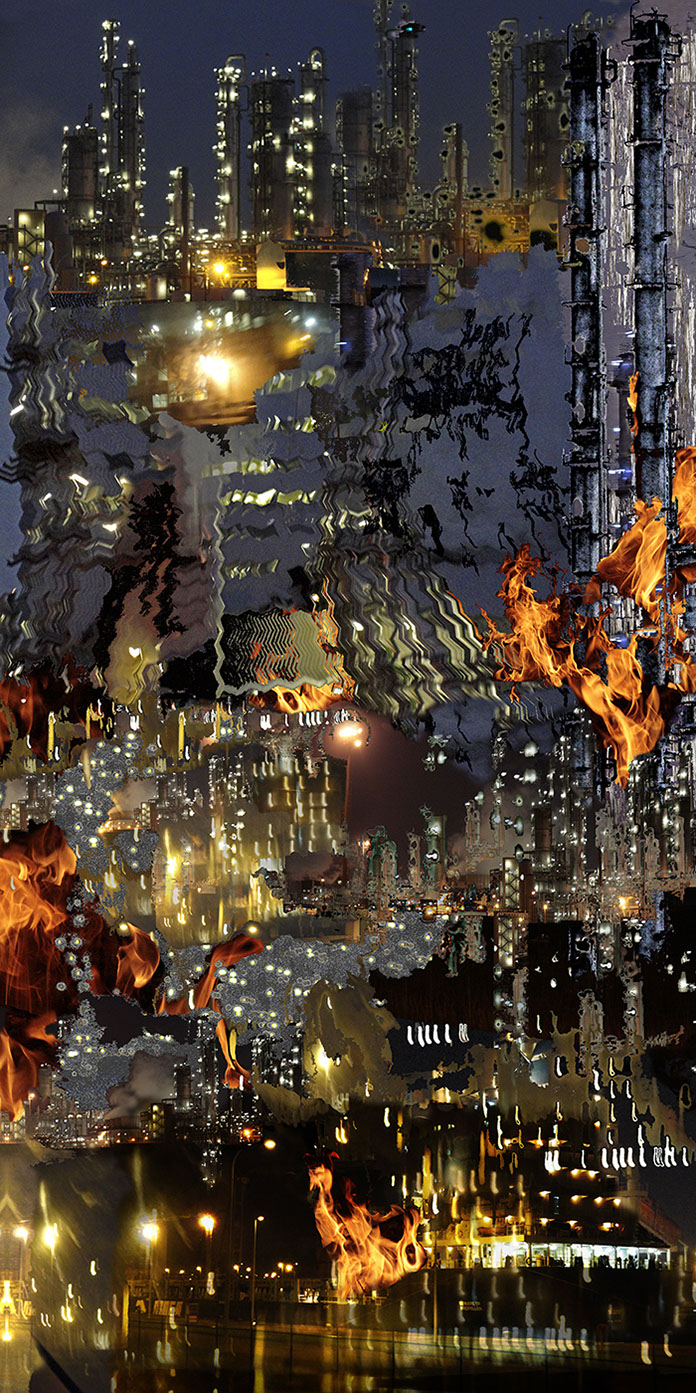 Emergency 2
2014
(190x95 cm)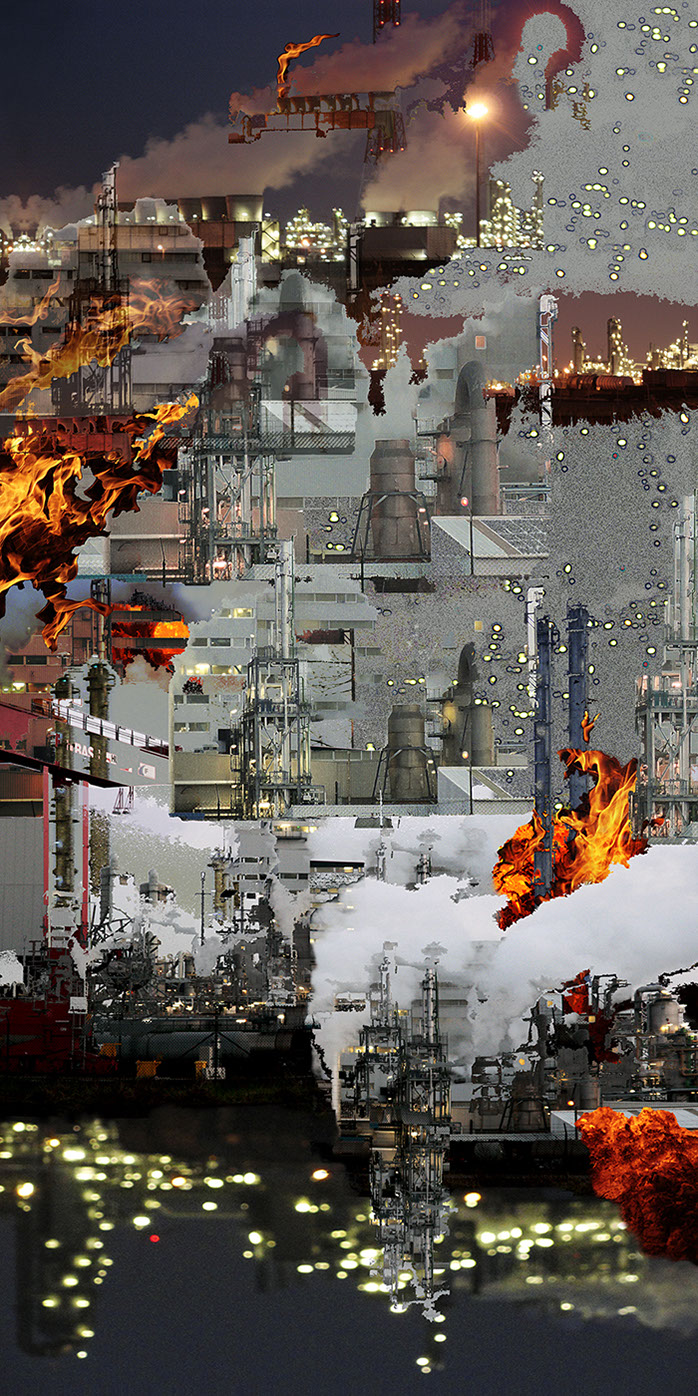 Incandescent
2015
(95x110 cm)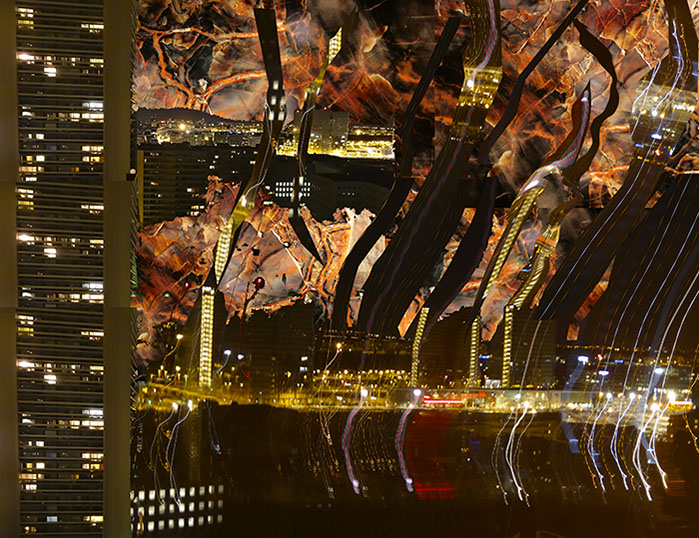 Apocalyptic 1 2015 (90x180 cm)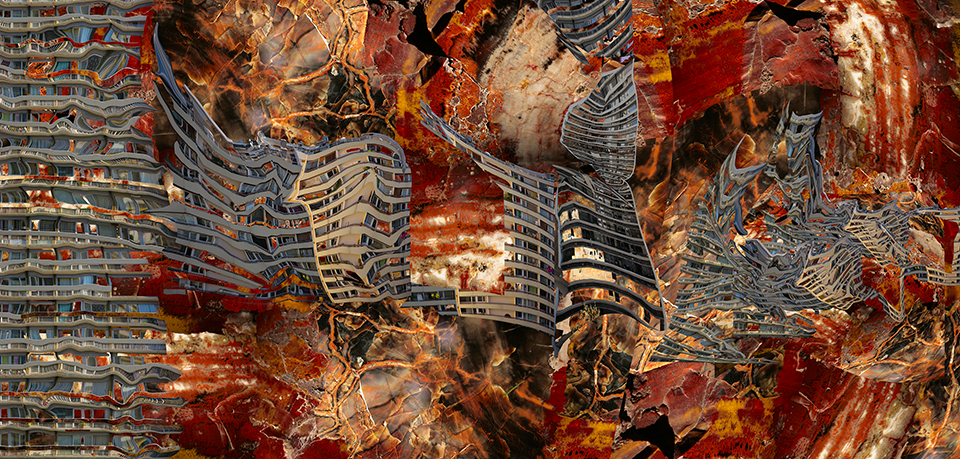 Apocalyptic 2
2015
(130x95 cm)